CARTER SCHOOL AUTHORITY UNIFORMS

TO PURCHASE UNIFORMS SELECT UNIFORMS ON TOP TAP-SELECT THE SCHOOL OF YOUR CHOICE; THEN SELEC UNIFORM TYPE, COLOR AND SIZES THEN PROCEED TO PAYMENT . PAYMENT COULD BE MADE WITH ANY MAJOR CREDIT CARD , DEBIT CARD OR PAYPAL . ORDER WILL BE READY 12 TO 15 DAYS AFTER ORDER IS RECIEVE . CONFIRMATION EMAIL WILL BE SEND ONCE ORDER IS RECIEVED, AND WE WILL SEND A READY ORDER EMAIL EITHER FOR STORE PICK UP OR ANY OTHER DELIVERY OPTION.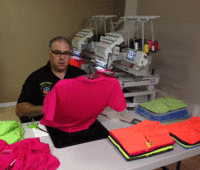 EMBROIDERY AND DIGITAL PRINTING ON APPAREL
WE DO ALL WORK ON SITE -WE ARE A STORE-SHOP AND ON OUR SHOWROOM YOU WILL SEE THE QUALITY OF THE MATERIAL AND OF OUR WORK .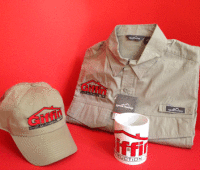 COMPANY LOGOS AND PROMOTIONS
WE DO PROMOTIONAL AND LOGO FOR WORKING SHIRTS WITH COMPANY LOGOS AND OTHER ITEMS
SWEATSHIRTS ZIP-UP & PULLOVERS
OASIS CHARTER ELEMENTARY SCHOOL SWEATSHIRTS SALE - GO TO UNIFORMS THEN JACKETS AND SELECT YOUR CHOICE OF COLORS AND SIZES.
CAPE CORAL SAIL AND POWER SQUADRON
WE HAVE POLO SHIRTS, FISHING SHIRT AND HATS WITH THE CCSPS LOGO EMBROIDERED AND PRINTED - TO SELECT ITEM SELECT THE ACCESORIES TAB AND THEN SELECT CC SAIL AND POWER SQUADRON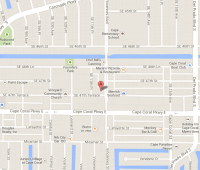 WE ARE LOCATED ON THE INTERSECCTION OF 47TH TERRACE AND VINCENESS ,DOWN TOWN CAPE CORAL
INTERCHANGEABLE STRAPS SYSTEM-DECORATE THE STRAPS WITH CHARMS-PADDED LAPTOP SLEEVE 900 DENIER POLIESTER -SILICONE STRAPS H:16.75" W:12" D:8"