SPORT - TEAM UNIFORMS AND WORKING POLOS AND MORE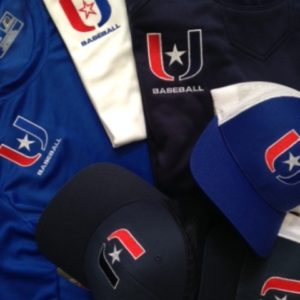 WE SUPPLY SPORT TEAMS WITH EMBROIDERY LOGOS AND VINYL NUMBER AND NAMES FOR THE JERZEES AND HATS. CUSTOM WORKS FOR SPORT TEAM AND COMPANIES. EMBROIDERED APPAREL GIVES YOUR COMPANY AND BUSINESS A CONSISTED ,PROFESIONAL LOOK WHILE IDENTIFYING YOUR WORKERS WITH YOUR BRAND SO YOU ARE ADVERTISING AS WELL AS COMUNICATING YOUR MESSAGE. LOGO APPAREL ALSO MAKES GREAT PROMOTIONAL ITEM TO USE FOR GIVEAWAYS AND FUNDRAISING.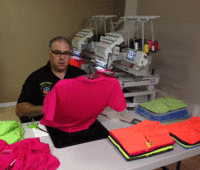 EMBROIDERY AND DIGITAL PRINTING ON APPAREL
WE DO ALL WORK ON SITE -WE ARE A STORE-SHOP AND ON OUR SHOWROOM YOU WILL SEE THE QUALITY OF THE MATERIAL AND OF OUR WORK .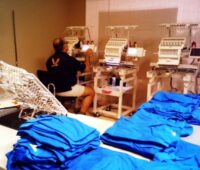 WE DO EMBROIDERY - DIRECT TO GARMENT PRINTING - SUBLIMATION ON 100% POLY SHIRTS - VINYL NUMBER AND NAMES - COFFE MUGS - NAME TAGS - LICENSE PLATE AND MANY PROMO ITEMS
SWEATSHIRTS ZIP-UP & PULLOVERS
OASIS CHARTER ELEMENTARY SCHOOL SWEATSHIRTS SALE - GO TO UNIFORMS THEN JACKETS AND SELECT YOUR CHOICE OF COLORS AND SIZES.
CAPE CORAL SAIL AND POWER SQUADRON
WE HAVE POLO SHIRTS, FISHING SHIRT AND HATS WITH THE CCSPS LOGO EMBROIDERED AND PRINTED - TO SELECT ITEM SELECT THE ACCESORIES TAB AND THEN SELECT CC SAIL AND POWER SQUADRON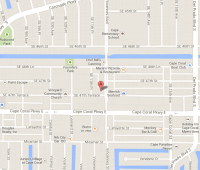 WE ARE LOCATED ON THE INTERSECCTION OF 47TH TERRACE AND VINCENESS ,DOWN TOWN CAPE CORAL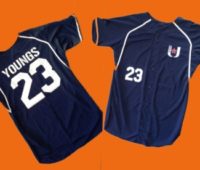 BASEBALL JERZEES DONE RIGHT A MIX OF EMBROIDERY LOGO FRONT AND VINYL NUMBER AND NAME
WE DO EMBROIDERED POLOSHIRT FOR THE PRESCHOOL WITH QUICK TURNAROUND AND VERY GOOD QUALITY SHIRTS,WE ARE USIN NOW GILDAN DOBLE PIQUE POLOS ULTRA SOFT